Southern Tasmania Activities
Come on down to the corner of Murray & Macquarie Streets in Hobart this Tuesday afternoon at 4:45 – 5:30 PM. Help us with a short, sharp and fun bout of honking to Save Our Weekend and Protect Penalty Rates.
We'll bring the signs. Just bring yourself (+ a friend).
There will be more sessions later in the week;
Wednesday 10th Feb – 7:45 – 8:30 AM, Corner Risdon Rd & Brooker HWY
Thursday 11th Feb – 4:45 – 5:30 PM, Corner Campbell & Davey Streets
Please invite anyone you think might be interested.
These events are quite fun and we get a lot of support from passing traffic.
You can invite people to the Facebook event here – http://www.facebook.com/events/896916707088201/
Northern Tasmania Activities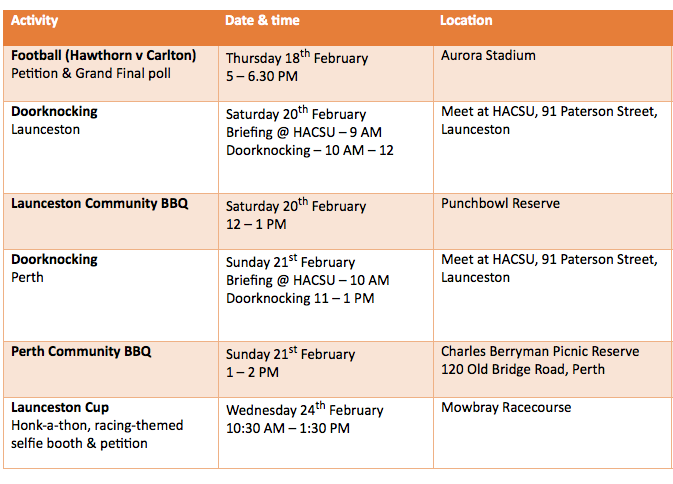 www.facebook.com/events/586494861500054/
www.facebook.com/events/1102360909815710/
www.facebook.com/events/956637701084897/