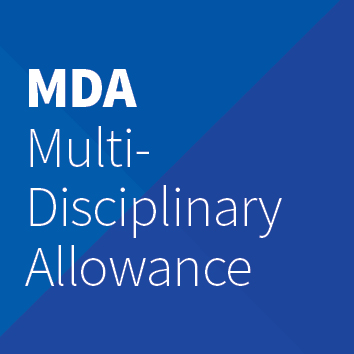 Update: MDA
13 June 2018
The MDA first appeared in the Nurses and Midwives Heads of Agreement 2010. It is payable to nurses in a community setting within the Statewide and Mental Health Service working as part of a multi-disciplinary team comprising allied health practitioners and nurses who fulfil an equivalent role in delivering a case management function. The allowance calculation was inclusive of applicable PGA and complex calculations link each nursing level to allied health level. The MDA has continued in each EBA since. It is difficult to administer and to understand.
Now 8 years on, the way services are provided across the health care sector has changed, and as such our 2018 Log of Claims has requested:
That the [MD] allowance be replaced by a simple % allowance component to bring nurses/AHP salaries into near salary alignment where the professions work collaboratively in joint teams. Areas where new collaborative teams are being established should also be eligible for this allowance as the same principles of salary alignment apply.
If you are working in a multidisciplinary team, and believe that you perform case management functions in equivalent (nursing/AHP) roles, we would like to hear from you so that we might better understand where teams are situated. Please contact the ANMF Member Support Team on membersupport@anmftas.org.au or Phone (03) 6223 6777.