Date
That makes it a Wednesday
Time
It's a full day conference
Location
C3 Convention Centre
Location
64 Anglesea St, South Hobart
CPD
Get your CPD sorted in 1 day!
At the ANMF Acute Care Conference you will

 

learn more about issues affecting nurses and midwives in the acute care sector.
The conference provides nurses and midwives the opportunity to hear from industry leaders about current topics and evidence-based research as well as leading policy and practice developments.
When: Wednesday 3 November 2021 from 9.00am to 4.00pm
Where: C3 Convention Centre, South Hobart
CPD: 6 CPD Hours
Early Bird Registrations:
Register before 30 September 2021 and you could be one of two lucky winners attending for FREE. Yep, that is right, we will refund the cost of your ticket.
* Note: To be eligible to win you must enter prior to 30 September 2021. You must register online and pay using the paypal prompt. Winners will be announced the week following the competition closing. Early Bird registrations close 30 September 2021.
If you are thinking of heading along with a group of friends or colleagues, why not take advantage of our group booking discounts! Register with a
group of 5 or more and receive a 10% discount, or for even greater savings, book as a group of
10 or more for 20% off. 
Bulk discounts are only available when
booking via phone and not available online, please contact HERC Reception on (03) 6223 6777.
Dr Victor Ilie
Urology Consultant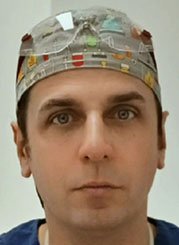 Dr Victor Ilie is a NSW trained Urology consultant, currently working in Canberra and Hobart. His interests are Uro-oncology, Trauma and Renal transplantation. Dr Ilie has a longstanding interest in research and teaching. He holds Senior Lecturer positions with the University of Tasmania and University of Sydney, where he was also employed as a microsurgical demonstrator.
Kevin Holliday
Registered Nurse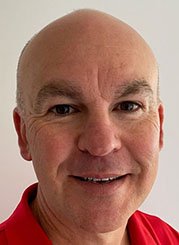 Kevin Holliday is the Account Manager for Cardinal Health here in Tasmania. Kevin's 31-year career of Nursing has included 18 years in the ICU at the Royal Adelaide Hospital as the ICU Nurse Educator, Clinical Lecturer for the University of Adelaide, Clinical Nurse Consultant for RAH Mediflight and for the Medical Emergency Team.
Bebe Brown
Associate Nurse Unit Manager, RHH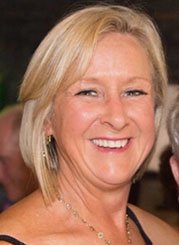 Bebe Brown is the Associate Nurse Unit Manager of the Department of Diving and Hyperbaric Medicine (DDHM) at the Royal Hobart Hospital. A sea change from a long adult ICU career brought her to the exciting field of nursing. She has worked continuously in DDHM for 20 years. Bebe was recently rewarded for her commitment to patients by being honoured as a Daisy Foundation Nurse.
Dr Iestyn Lewis
Emergency & Hyperbaric Physician, RHH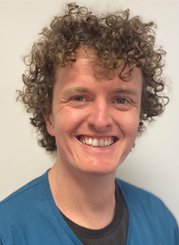 Dr Iestyn Lewis is an Emergency & Hyperbaric Physician at the Royal Hobart Hospital. He started his medical career in the UK, before taking up posts in New Zealand, Melbourne and finally settling in Hobart. His time is now split between Emergency Medicine, the Diving & Hyperbaric Medicine Unit, the Complex Wound Clinic and the new Hospital in the Home service. Dr Lewis has a passion for teaching and is heavily involved in junior doctor education and the supervision of nurse practitioners.
Kristina Mullins
Registered Nurse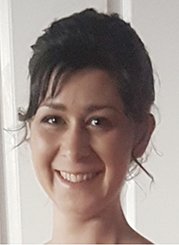 Kristina Mullins has been a Registered Nurse for 19 years, an Emergency Nurse for 15 years and has also spent time in Haematology Oncology. She's currently the Manager for Child Revive First Aid and Moreton Group Medical. Kristina has a Graduate Certificate in Emergency Nursing, is currently completing her Master Nurse Practitioner Training and is also an Asthma Trainer with Asthma Australia. She has a passion for education and training to enhance health literacy and caring for those in vulnerable groups.
Robyn Withers
Registered Nurse/Registered Midwife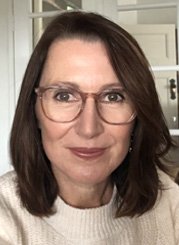 Robyn Withers has been a registered nurse/registered midwife for more than 30 years and as an army wife, has travelled around Australia and overseas working in many different hospitals. For the past 21 years, she has worked in all areas of obstetric practice at the Hobart Private Hospital. Her focus is on patient centred care particularly in the labour ward and antenatal education. She has also been working for UTAS in the School of Medicine for 15 years. This role involves providing class-base education as well as practical instruction in obstetrics to 3rd year medical students. Robyn's future plan is to travel to Namibia with Health Volunteers International when the boarders open to assist in obstetric education at the Oshakati Intermediate Hospital on the Angolan boarder.
Andrew Ottoway
BMBS MPH FANZCA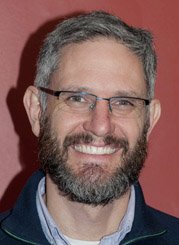 Dr Andrew Ottaway is a staff specialist anaesthetist at the Royal Hobart Hospital and in private practice, with a special interest in obstetric anaesthesia. From 2006 to 2013 Dr Ottaway was involved in the education and training of anaesthesia providers in Laos. This work led Dr Ottaway to undertake a Master of Public Health degree with a focus on global health at the Harvard Chan School of Public Health, graduating in 2015. Since completing his MPH, Dr Ottaway is now actively involved in research and education projects in rural areas of northern Namibia. In 2017 he established Health Volunteers International, a registered charity based in Australia with the mission to improve quality of health care through medical education and capacity building.
The ANMF and HERC would like to thank our major sponsor HESTA for their continued support of the Acute Care Conference. We would also like to thank all of our contributors, without their support events such as these could not continue.