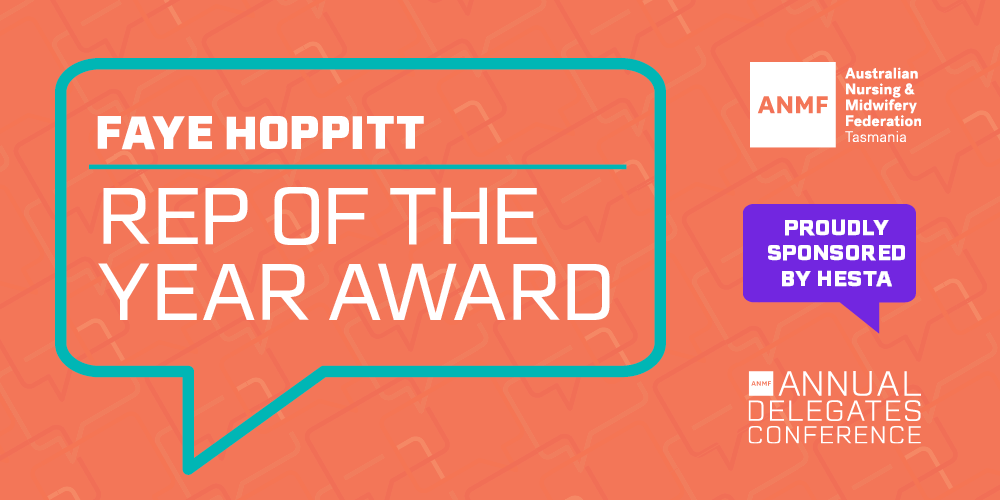 We are looking for an ANMF Tasmanian Branch Workplace Representative who shows excellence in their role. Perhaps you or your colleague has experienced outstanding representation? Why not nominate your Workplace Rep for the Faye Hoppitt Rep of the Year Award. 
To nominate simply download a form which can be posted, faxed or emailed in. Alternatively, give us a call on (03) 6223 6777 or 1800 001 241 (if outside Hobart) or email enquiries@anmftas.org.au and we will send one out.
Nominations have now closed. Winners will be announced at the 2019 Annual Delegates Conference dinner on Thursday 25th July at the RACV/RACT Apartment Hotel in Hobart. 
Please note: You must be a financial ANMF member to nominate and to win.

Are you an ANMF Workplace Representative? You are eligible to attend this years Annual Delegates Conference. Learn more and register now.