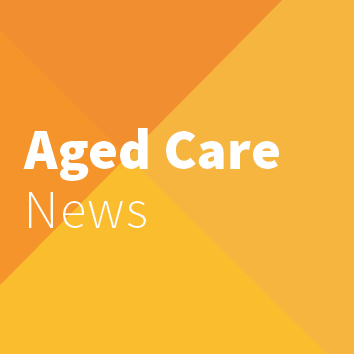 20 March 2019
Ratios in Aged Care Update:
With the 2019 federal election looming ANMF will be ramping up the national campaign to Change the Rules in Aged Care.
Our Executive Director Andrew Brakey is continuing to meet with all sitting members of Parliament and candidates to ask them to pledge their support for the ANMF Ratios in Aged Care campaign.  We are also preparing to enter an intensive period of community engagement in the weeks leading up to the election to make sure Ratios in Aged Care is high on the political agenda.
Organisers will be in contact with our workplace representatives in the coming weeks to gain a commitment to support the campaign.  However, we welcome all members who wish to get involved, including by providing us with your personal story to explain why you believe it is time to Change the Rules in Aged Care.
You can get involved now by signing up to the campaign here and talking to your family and friends about the importance of our federal politicians committing to act to ensure our grandparents, parents and loved ones receive the care they need and deserve. You can see which politicians have pledged their support to the campaign to date and encourage others to do so quickly and easily by clicking here.
South:
Glenview
ANMF met with management in early March and it was agreed that the Chief Executive Officer (CEO) will present a paper to the Board in May 2019 explaining the Enterprise Agreement (EA) process and ANMF's intention to enter into good faith negotiations on behalf of our members at Glenview.  Following the May Board meeting we expect that negotiations for a nursing agreement will shortly commence and we look forward to working with all of you to ensure your pay and conditions reflect the hard work you do every day. With enough support from non-nursing staff we also hope to be able to commence negotiating a non-nursing agreement in the coming months.
Uniting AgeWell
The ANMF met with the employer on 7 March. The employer has agreed to distribute a draft agreement clarifying its position for review by ANMF. The next meeting is expected to take place in early April.
Mary Ogilvy Homes
The Mary Ogilvy Homes Society Nursing & Non-Nursing Staff Agreement 2018 was made on 13 March 2019 when a majority of the employees who cast a valid vote approved the agreement. The employer will now lodge the Agreement with the Fair Work Commission by  27 March 2019.
North West:
OneCare Umina Park
Following a request from the Human Resources (HR) Adviser, Mr Garden, for more information about issues reported at a member meeting on 24 January and the opportunity to provide information confidentially, several members have provided written statements to the ANMF. Members have not consented for these statements to be passed on to OneCare yet. Members are encouraged to document concerns in writing so that we can work collectively to improve the issues. ANMF Organiser, Noni Morse is working with representative, Tania Owens, to monitor the situation and to support members. ANMF Member Engagement Officer will be visiting Umina Park on 26 May. Please keep an eye out for a flyer. Our Member Support team is available on 1800 001 241 to help write statements.
OneCare Umina Park
ANMF received correspondence on 14 March outlining a proposed restructure of clinical services at Umina Park. ANMF has scheduled a member meeting on 21 March to seek feedback on the proposal. Individual appointments are available if required by RSVP on phone number 1800 001 241. In line with Clause 41 of OneCare Ltd General Staff Agreement & Clause 6.3 Nursing Employees Enterprise Agreement (EA) which requires OneCare to consider matters raised by employees andor their representative, ANMF expects that the status quo will remain until OneCare has responded to feedback gained at the meeting. It is anticipated that ANMF will be able to provide feedback to OneCare by 29 March 2019.