The ANMF Member Support Team staff are nurses, just like you, and are available to assist you with a wide range of member queries. The Member Support Team recognise that many of the issues you as a member face are not 'normal' situations. The support they provide enables you to get back to work faster in order to continue doing what you do best - caring for Tasmanians.
Access to support, advice and representation when you need it is a benefit of being an ANMF member. You can make contact by filling out the form below, by emailing membersupport@anmftas.org.au or by calling (03) 6223 6777 or 1800 001 241 if you are outside Hobart. The Member Support Team is available Monday to Friday, 8.30am to 5pm.
We are here to help you. 
Industrial
As a member of ANMF we can provide you with contemporary advice and workplace relations assistance on a wide range of employment issues including wages, conditions, workers compensation, Award/EA entitlements and grievance resolution.
Professional
We have specially trained staff with extensive experience in supporting members who are subject to AHPRA notifications. ANMF understand that members who have found themselves in this situation have found it to be exceedingly stressful. The Member Support Team is able to guide and support members through the process every step of the way.
Advice and/or support in relation to your work environment, conduct and standards of care, consultation, workplace investigations, application of policies and coronial inquiries (where relevant).
Representation
Assistance and support in relation to industrial issues including workplace complaints or grievances, OHS, return to work, disciplinary matters and AHPRA notifications.
We are here to help you!
The Member Support Team is here to support, represent and assist ANMF Tasmania members working in private, public and aged care sectors. Make the ANMF Member Support Team your first point of contact for issues surrounding:
■ Workplace health and safety
■ Workers compensation
■ Grievances
■ Disciplinary matters
■ Professional Indemnity Insurance
■ Meetings with employers – advice and in person support
■ Wage matters and information
■ Coronial matters
■ AHPRA matters
If you require assistance in relation to any of the above matters or with any other industrial
or professional matter, please don't hesitate to contact the ANMF Member Support Team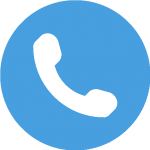 Call us
(03) 6223 6777
1 800 001 241 (outside Hobart)


Member Support Request for Assistance form
The ANMF Member Support Team asks that any member requiring assistance completes the form below to gather all relevant information needed to help us provide you with the best possible advice and support.