Nominate a Nurse or Midwife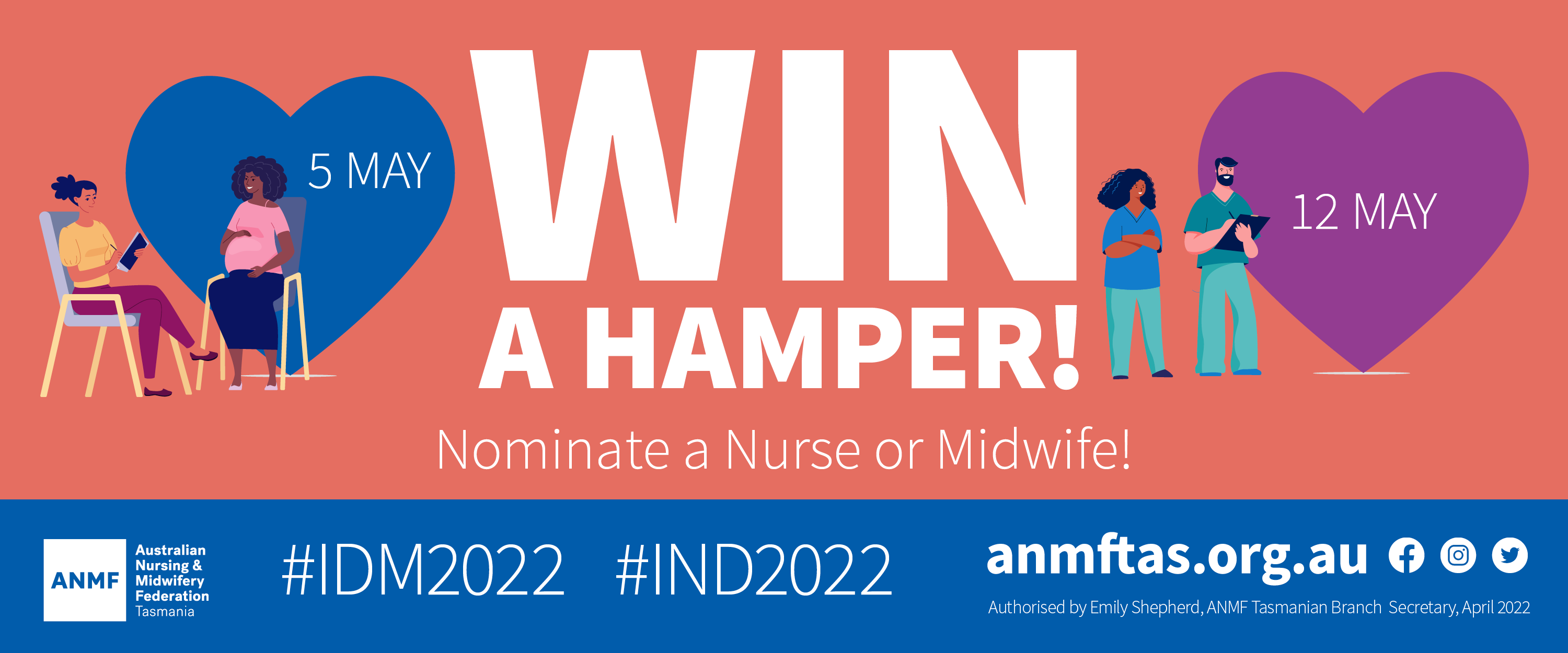 THANK YOU…
TO ALL NURSES & MIDWIVES
International Day of the Midwife (5 May) and International Nurses Day (12 May) provide an opportunity to recognise the contribution of incredible professionals and reflect on the past twelve months in which nurses and midwives have been at the bedsides of patients, especially due to the impact and uncertainty faced with
the COVID-19 pandemic.
While words of thanks are appreciated, what matters most to nurses and midwives is their ability to provide quality care for their patients and clients.
In 2022, we need to do more than simply thank nurses and midwives for their contribution – we need to give them what they require to keep us safe and cared for.
As a community, we must push for change, to ask our State and Federal Government for adequate support for these invaluable professionals.
Every single one of us will seek the care of nurses and midwives at least once in our lives. Action is needed now to ensure that they can care for us when we need them in the future.
Nominate an ANMF member who you would like to acknowledge for their service as a nurse or midwife and they could win a hamper donated by Member Advantage!
Terms and Conditions apply. Nominations close 9am, 31 May 2022 and winners will be contacted to arrange collection of the prize.
Fill in the details below to nominate:
Updates correct as at 28 April 2022.
Authorised by Emily Shepherd, ANMF Tasmanian Branch Secretary