Date
The conference is held on Wednesday
Time
8.30am - 3.30pm (subject to change)
Time
This is a full day conference
Location
RACV Hobart Hotel
Location
RACV Hobart Hotel, 154-156 Collins Street, Hobart, TAS, 7000
CPD
Gain 6 CPD hours by attending the conference
Our Acute Care Conference will be held on Wednesday 26 October 2022 in Hobart.
We invite you to come and connect with leading health professionals, listen to the latest contemporary clinical research, and stay informed about the rapidly expanding field of medical advancements.

If you are 

studying, 

we encourage you to attend and take advantage of the student ticket rate.
When: Wednesday 26 October 2022 from 8.30am (registrations with a 9.00am conference start) to 3.30pm
Where: RACV Hobart Hotel, 154-156 Collins St, Hobart TAS 7000
CPD: 6 CPD Hours
Early Bird Registrations: Close on Sunday 14 August, 2022, with registrations closing on Monday 10 October, 2022. 
Key note speaker announced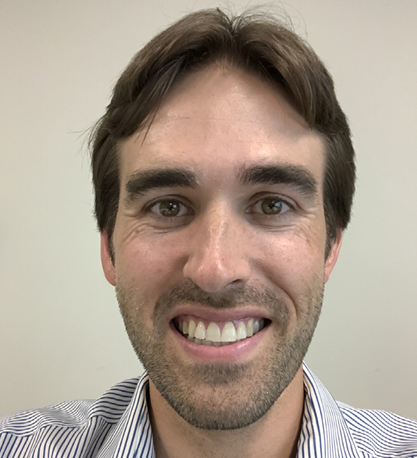 Dr. Tristan Harding
MD MSc BSc
Royal Children's Hospital in Melbourne
Tristan is a General Paediatric and Paediatric Emergency Medicine advanced trainee.
He has completed much of his training through the Royal Children's Hospital in Melbourne. He has a strong interest in research, having previously completed a Master of Science, and has a number of publications on a range of subject areas, with further works in progress. Mentoring is one of Tristan's passions, and he regularly supervises junior medical staff and medical students. Tristan was the runner up in the AMA Victoria Junior Doctor of the Year in 2019.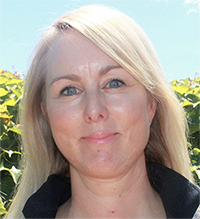 Dianne Mason
Tasmanian State Manager
Melanoma Institute Australia
Di graduated from the University of Tasmania School of Nursing in 1990 and has worked across a wide range of health areas including Operating Theatres, Intensive Care and Cardiology both in Australia and London. Her passion for skin cancer arose from the passing of her mother Judy Shelton to metastatic melanoma in 2004 – only 8 weeks after being diagnosed.
Di founded Melanoma Tasmania in 2014 which expanded its scope of practice to include all skin cancers in November 2019 to become Skin Cancer Tasmania. In March 2022, Skin Cancer Tasmania merged with Melanoma Institute Australia with Di now employed four days a week as State Manager.
Dr. Nikki Elkerton
BMedSci MBBS FRACGP DipSkinCancerMed/Surg (SCCA)
Macquarie Skin Clinic
Nikki is a graduate of the University of Tasmania and is a Fellow of the Royal Australian College of General Practitioners (RACGP).
Nikki worked for 13 years as a GP in both Tasmania and the United Kingdom. In that time, she developed a special interest in the diagnosis and management of skin cancer. Since 2010, Nikki has worked full-time in the area of skin cancer treatment.
Nikki has achieved the Advanced Clinical Certificate of Skin Cancer Medicine and Surgery from the Skin Cancer College Australasia as well as the Advanced Clinical Certificate of Dermoscopy and is continuing to study. Nikki is involved in teaching GPs dermatoscopy and skin cancer diagnosis and management.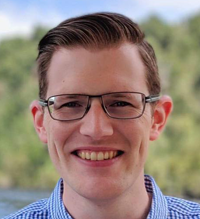 Dr. Nicholas Blackburn
Research Fellow – Computational Genomics
Dr Blackburn is a Research Fellow at the Menzies Institute for Medical Research at UTAS. He currently leads the MS Family Study where he is a 'MS gene hunter' – searching for genes that underpin MS. He does this by analysing the DNA of related people with MS and their unaffected family members. The candidate genes he finds from MS families are then studied in laboratory models to understand the role of these genes in MS development.
Dr Blackburn grew up in Tasmania and completed his entire University education here – studying a Bachelor of Science at UTAS and then a PhD in Medical Research at Menzies.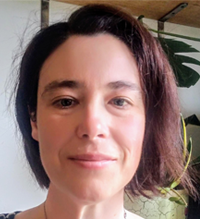 Kate Herbert
Nurse Educator

Emerge Australia
Kate Herbert is the Nurse Educator at Emerge Australia, the national patient organisation for people with myalgic encephalomyelitis/chronic fatigue syndrome (ME/CFS).
A registered nurse for the last 16 years, Kate has a background in paediatric cardiac and renal transplant, infection control and immunisation.
Kate lives with ME/CFS, integrating her personal experience and extensive knowledge of the issues people face in accessing care to educate healthcare practitioners. Kate is expert at explaining the pathophysiology of ME/CFS and will provide practical examples of how to care for people with ME/CFS in the acute care context.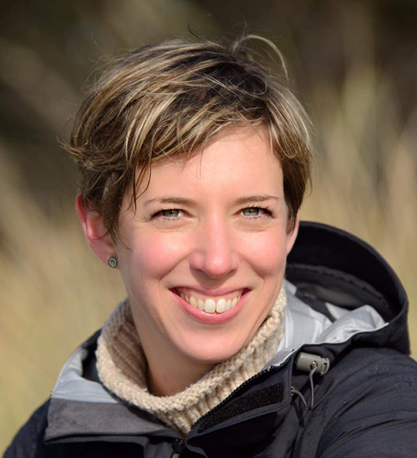 Kate Gray
Donation Specialist Nursing Co-ordinator & Education Co-ordinator
DonateLife Tasmania
Kate Gray has just celebrated her 20th year in the nursing profession. 
The majority of her nursing career has been in the intensive care environment, both locally and overseas, and it was through nursing critically ill patients that Kate developed an interest in caring for organ donors.
In 2015 Kate joined the small DonateLife Tasmania team as a Donation Specialist Nursing Coordinator (DSNC) where she continues to passionately work in the organ donation specialty.
As a DSNC Kate supports families of patients at end-of-life to make enduring organ and tissue donation decisions, cares for donors and coordinates the organ and tissue donation process and provides education to the clinical and local community. She is also the Education coordinator for DonateLife Tasmania.
DonateLife Tasmania has grown over the past decade, the team now delivering an independent service for organ and tissue donation across Tasmania and Kate's colleagues love nothing more than being in the car with her chatter on the way to a remote case!
Outside of work, Kate is a mum to two young children and loves to bushwalk, spend time on the coast and travel.
Registrations for this event are now closed.
The ANMF and HERC would like to thank our major sponsor HESTA for their continued support of the Acute Care Conference.