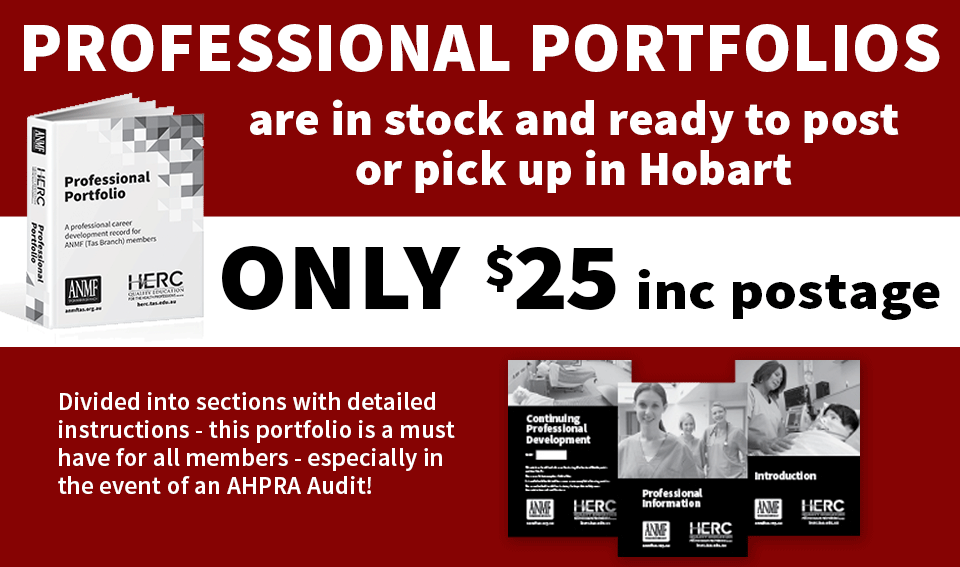 Maintaining a current professional portfolio can be onerous and time consuming.
Knowing what records to keep and how to collate and present your information can be confusing.
ANMF (Tas Branch) has designed this professional portfolio to provide members with a user friendly record that helps individual members
develop their professional portfolio reflecting professional and educational achievements.