ANMF Tasmanian Branch attending 14th Biennial National Conference
ANMF officials including Branch Secretary Emily Shepherd, Branch Councilors, and Workplace Reps from the Tasmanian Branch have traveled to Melbourne to join other branch's at this year's ANMF Biennial National Conference. The overaching theme for the two day event is '2020 – international year of the nurse and midwife' with focus on fairness, strength, and health. 
VIC Premier Daniel Andrews, opens conference
It was great to have Victorian Premier Daniel Andrews open the conference this morning y highlighting the need and commitment of the Victorian Government to to respect and support nurses, midwives and care workers personally and professionally by legislating ratios in public and private aged care. He also thanked the ANMF for their dedication in driving key priorities and starting much needed conversations. Follow all the latest updates from the conference on our twitter @anmftasmania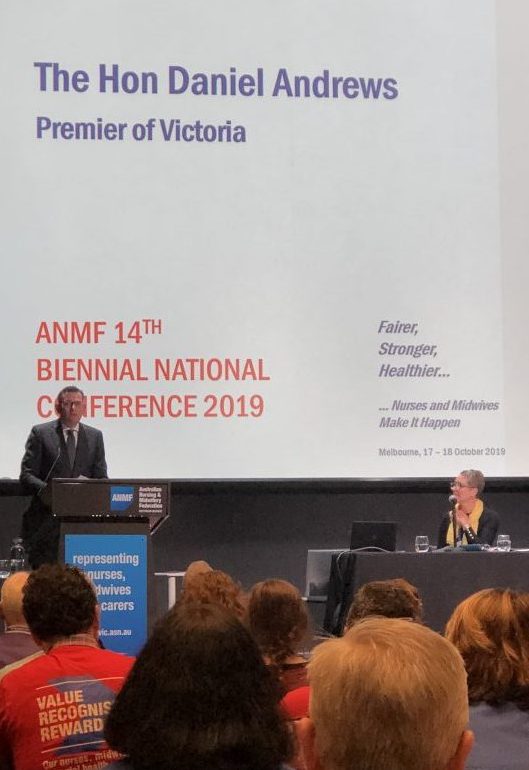 More photos from the conference
More latest news from the ANMF
ANMF Selected Journal articles and research from WHO
Tasmanian businesses and supporting organisations say thanks! Nurses, midwives and care workers like you, are at the heart of the current COVID-19 pandemic. It is important that during this time you remember that the community [...]
Please note that this is an external page and will take you away from the ANMF Tasmania page.
Load More Posts